The penultimate day of the 2017 National Famine Walk saw the international group continue on the next 27km of their journey from Longwood to Maynooth. With a grey sky in the background, the rain held off as walkers stopped along the way at Enfield and Kilcock Harbour .
The walkers were joined along the way by students from St Mary's N.S in Enfield and Newtown National School, Cloncurry, as well as locals who listened to tales of the Missing 1490 and learnt how to make famine soup. They were accompanied to the canal and watched as they continued on their way.
Earlier this week, author Cathal Poirteir spoke with members of ADAPT Centre team Gary and Atul about the tragic story of John O'Connor who died during the famine, but not from hunger! This video is now available.
Having arrived in Maynooth at 5pm, the walkers visited Maynooth University where they enjoyed their final night of the National Famine Walk 2017 being treated to an evening of song and poetry.
Tomorrow, the walkers leave Maynooth at 9.00am on the final leg of the journey to Dublin.  Their expected arrival in Dublin is at 4pm. They'll be covering approximately 27km over the course the day.
Are you joining us along the way? We'd love to hear from you. Follow us on Twitter @famineway and use the #Famineway & #Missing1490 hashtags.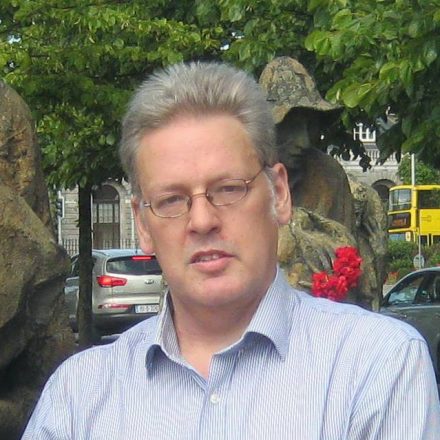 Dr Jason King is academic coordinator for the Irish Heritage Trust. He has previously taught at NUI Galway, the University of Limerick, the Université de Montréal, Concordia University, NUI Maynooth, and NUI Cork.
He specializes in Great Irish Famine digital content:
https://nationalfamineway.ie/
http://faminearchive.nuigalway.ie/