360 View Strokestown House Drive-Round
ADAPT researchers Atul Nautiyal and Gary Munnelly take a driving tour around Strokestown Park House, all captured in 360 degrees video (music credits to Kevin MacLeod).
If you're using a goole cardboard viewer, samsung gear vr or similar then the stereoscopic version is best viewed directly on YouTube here: https://youtu.be/OjgFTD3TifI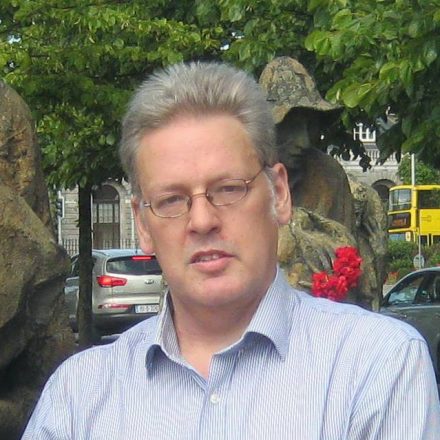 Dr Jason King is academic coordinator for the Irish Heritage Trust. He has previously taught at NUI Galway, the University of Limerick, the Université de Montréal, Concordia University, NUI Maynooth, and NUI Cork.
He specializes in Great Irish Famine digital content:
https://nationalfamineway.ie/
http://faminearchive.nuigalway.ie/