English – Anglais
The Irish National Famine Museum in Strokestown, County Roscommon, Ireland, is seeking to trace the 1,490 tenants forced to emigrate to Canada and the United States from Denis Mahon's estate in 1847 and their descendants, especially Irish Famine orphans adopted in Quebec.
Please contact Dr Jason King, Irish Heritage Trust at faminestudies@irishheritagetrust.ie if you have any information.
Please view these links to the List of the 1,490 Emigrants and list of Irish Famine Orphans.
French – Français
Le Musée national de la Famine irlandaise à Strokestown, comté de Roscommon en Irlande, cherche à retracer 1,490 locataires – avec leurs descendants, du domaine de Denis Mahon qui furent forcés d'émigrer, en 1847, au Canada et aux États-Unis ; surtout les orphelins de la Famine adoptés au Québec.
Veuillez consulter ces liens vers la Liste des 1,490 émigrants et la liste des Orphelins de la famine en Irlande.
Veuillez contacter le Dr Jason King du Irish Heritage Trust à
faminestudies@irishheritagetrust.ie si vous avez de l'information.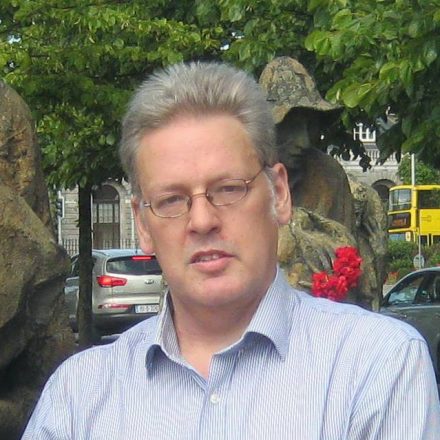 Dr Jason King is academic coordinator for the Irish Heritage Trust. He has previously taught at NUI Galway, the University of Limerick, the Université de Montréal, Concordia University, NUI Maynooth, and NUI Cork.
He specializes in Great Irish Famine digital content:
https://nationalfamineway.ie/
http://faminearchive.nuigalway.ie/