When walking along the National Famine Way on the Royal Canal towards Longwood, County Meath, it is hard to imagine how the original 1,490 men, women and children must have felt as canal boats and barges passed them by, laden with barrels of porter and tons of grain and cereals and other provisions for the towns along the way and to the local breweries and distilleries that thrived even during The Great Famine.
Daniel O'Connell -The ageing Liberator, had stood up in the House of Commons in February 1847 -only three months earlier- and begged that drastic action be taken to help his starving people.
'Ireland is in your hands. She is in your power. If you do not save her she can't save herself. And I solemnly call on you to recollect that I predict with the sincerest conviction that one quarter of her population will perish unless you come to her relief.'
O'Connell had urged that all forms of distilling must be halted immediately and the grain used to feed the hungry but commerce unfortunately won out over human need.
Broken and ill Daniel O'Connell died in Genoa on 16th May 1847, his mighty voice finally stilled, only eleven days before the 1490 were forced to leave Strokestown Park House and start their journey to a new world.
Marita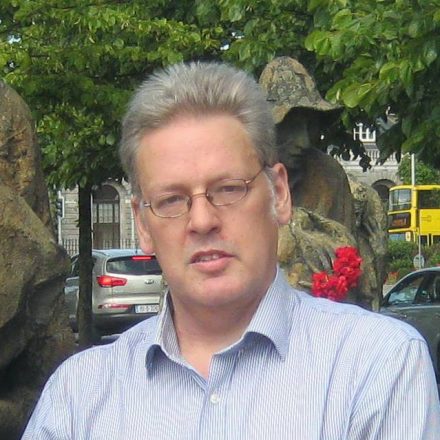 Dr Jason King is academic coordinator for the Irish Heritage Trust. He has previously taught at NUI Galway, the University of Limerick, the Université de Montréal, Concordia University, NUI Maynooth, and NUI Cork.
He specializes in Great Irish Famine digital content:
https://nationalfamineway.ie/
http://faminearchive.nuigalway.ie/