The story of the 1,490 is one that has been reconstructed from the treasure trove of documents found in the Strokestown Park Archive.
An extract from the Cloonahee Petition, 1846, Strokestown Park Archive.
The leading scholars in the field attest to its significance:
The archive is one of the largest collections of famine documents in the world ……….most of these documents have not seen the light of day since they were generated almost 170 years ago'
Dr Ciaran Reilly, Maynooth University, Ireland
'The Strokestown Park Archive represents a jewel in famine studies, and one that has great significance beyond Roscommon and the island of Ireland'.
Professor Christine Kinealy,
Director, Ireland's Great Hunger Institute, Quinnipiac University, Hamden, CT
"The archive at Strokestown Park House is a treasure trove for social historians intent upon reconstructing life on an Irish estate in the eighteenth and nineteenth centuries. Equally important is the rich deposit of records from the Irish Famine period, which when viewed in the context of other collections available to the public in Ireland, ranks as one of vital importance to historians of the Great Hunger. Moreover, manuscripts generated by the Pakenham-Mahon family provide valuable links to other landed families in Ireland and to larger Imperial and diasporic networks. Thus the archive is not just of local or Irish interest, but provides potential research projects for scholars across the globe."
Dr Mark G. McGowan
The collection containing over 55,000 documents is of international significance in relation to the Famine period and also a complete record of economic, social, and estate history over a 300 year period.
A dedicated environmentally controlled archive room has been created above the stables and a study centre within the stable wing is being created.
Documents from the Strokestown Park House Archive are also being digitized and made publicly available on the Great Famine Voices website:
 http://www.greatfaminevoices.ie/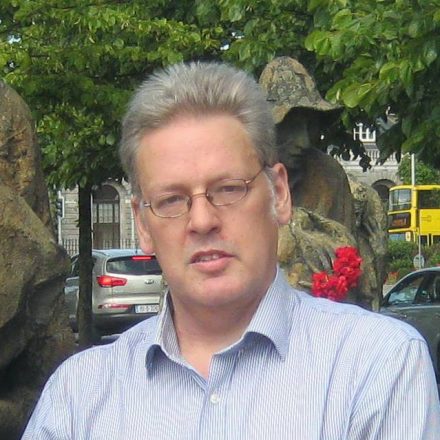 Dr Jason King is academic coordinator for the Irish Heritage Trust. He has previously taught at NUI Galway, the University of Limerick, the Université de Montréal, Concordia University, NUI Maynooth, and NUI Cork.
He specializes in Great Irish Famine digital content:
https://nationalfamineway.ie/
http://faminearchive.nuigalway.ie/