The National Famine Way passes the Robinstown famine graveyard in Mullingar at its mid-point.  This graveyard provides a quiet and contemplative setting to reflect on the journey of the 1,490 emigrants from Strokestown and all who suffered during the Irish Famine migration of 1847.
http://www.buildingsofireland.ie/niah/search.jsp?type=record&county=WM&regno=15309019
Description:
Former union workhouse graveyard on irregular plan, used between c.1840 and c.1860. Now out of use. Cut stone gateway to the southwest side having a pair of wrought-iron gates. Located to the north of the former Mullingar Union Workhouse complex and to the north of Mullingar.
This graveyard largely contains the marked and unmarked graves of victims of the Great Famine (1845-9) and acts as a poignant reminder of this traumatic event in Irish history. The good quality cut stone gateway to the southwest adds a touch of dignity to this otherwise largely neglected site.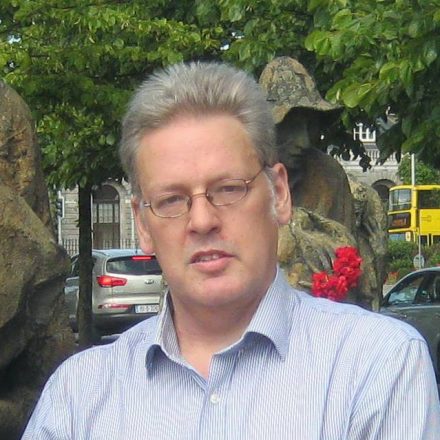 Dr Jason King is academic coordinator for the Irish Heritage Trust. He has previously taught at NUI Galway, the University of Limerick, the Université de Montréal, Concordia University, NUI Maynooth, and NUI Cork.
He specializes in Great Irish Famine digital content:
https://nationalfamineway.ie/
http://faminearchive.nuigalway.ie/