Mullingar was badly hit during the Great Irish Famine. The Mullingar Workhouse was opened in
December in 1842 and was able to hold 900 people. However with the arrival of the Great Famine
its numbers swelled as the masses of hungry, starving and sick all sought refuge there.
Sleeping galleries had to be constructed to try and cope with the overcrowding. With the outbreak
of fever in the town and district the board had to open a 60 bed Fever Hospital on the north side of
the workhouse. The conditions would have been terrible but for those that were too weak and sick
and had nowhere else to go the workhouse was perhaps the last resort.
The 1,490 walkers from Strokestown Park house did well to keep walking and not linger there.
By recreating their journey The Famine Way walkers are giving us an insight into the courage,
resilience and spirit to survive that those 1490 men, women and children must have possessed.
Marita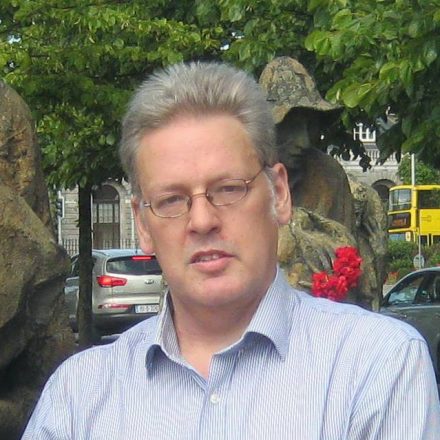 Dr Jason King is academic coordinator for the Irish Heritage Trust. He has previously taught at NUI Galway, the University of Limerick, the Université de Montréal, Concordia University, NUI Maynooth, and NUI Cork.
He specializes in Great Irish Famine digital content:
https://nationalfamineway.ie/
http://faminearchive.nuigalway.ie/