RTÉ's Nationwide featured an episode on the "Strokestown-Quebec Youth Connection"
During the National Famine walk in 2017, Ireland's President Michael D. Higgins greeted the walkers and joined them as they set off from Clondra and the commemorative ceremony for the 200th anniversary of the founding of the Royal Canal.
President Higgins is the patron of the Irish National Famine Museum in Strokestown and very supportive of its activities, such as the National Famine Walk.
The walk was inspired by the museum's founder Jim Callery's meeting in the year 2000 with Léo Tye, the grandson of Strokestown Famine orphan Daniel Tighe who was forced to emigrate on the Naomi in 1847.
It was also inspired by Jim's daughter, Caroilin Callery and Maggie Gallagher's Strokestown-Quebec Youth Connection project that established an arts based cultural exchange between Strokestown and communities in Quebec where orphans from the area had been adopted. Between 2010 and 2012, the project encouraged young people in Ireland and Quebec to learn more about the traumatic historical experiences of their ancestors by teaching them how to research and trace cultural and familial associations between County Roscommon and places in Canada where the descendants of Irish Famine migrants are still living today.  It brought together young people from the Strokestown area with students from Laval Liberty High School in Montreal through a variety of multimedia workshops in areas such as film, cinematography, theatre, movement, writing, art, music and historical research techniques.  RTÉ's Nationwide featured an episode on the "Strokestown-Quebec Youth Connection" project that can be viewed above.
The Strokestown youth then travelled to Grosse Île and Irish Memorial National Historic Site in Quebec in 2013, and that same year Richard Tye, Léo Tye's son, made a return visit to Strokestown as part of the "The Gathering".
RTÉ's Nationwide also featured an episode on Richard Tye's return visit to Strokestown for "The Gathering" in 2013 that can be viewed here: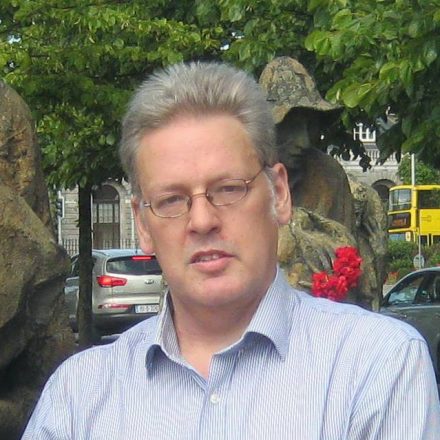 Dr Jason King is academic coordinator for the Irish Heritage Trust. He has previously taught at NUI Galway, the University of Limerick, the Université de Montréal, Concordia University, NUI Maynooth, and NUI Cork.
He specializes in Great Irish Famine digital content:
https://nationalfamineway.ie/
http://faminearchive.nuigalway.ie/