A Canadian Wake with music and story that was held in The Percy French Hotel in Strokestown to say farewell and to mark, as in olden days, the leaving of a group emigrants.
The renowned author Marita Conlon-McKenna reflected on their departure.  In her own words:
I found it strangely emotional to watch The Famine Way Walkers set off in the pouring rain yesterday on their long 155km walk from Richmond Harbour in Cloondara, County Longford to Dublin's Eden Quay .
The walkers include a number of Great  Irish Famine academics and experts who are walking along The Royal  Canal to commemorate the 1490 tenants forced by landlord Denis Mahon of Strokestown Park House in Roscommon to walk to Dublin to board ships that would take them to Liverpool and then on to Canada. Many would unfortunately perish on the arduous journey. Young and old, women and children, the evicted tenants, who were being escorted by a bailiff, had to be given shoes to help them walk as they did not even possess any of their own.
President Michael D Higgins was in Cloondara to mark two hundred years since the opening of The Royal Canal. He spoke movingly to the large crowds of the Great Irish Famine and all those who were forced to emigrate. He unveiled a sculpture of a bronze pair of child's shoes to represent  the 1,490  tenants, before sending The National Famine Way Walkers off on their six day journey.
I am hoping lots of walkers and walking clubs, schools and students and history lovers will come out to join them on their way. Check out their route on nationalfamineway.ie.
Marita Conlon Mckenna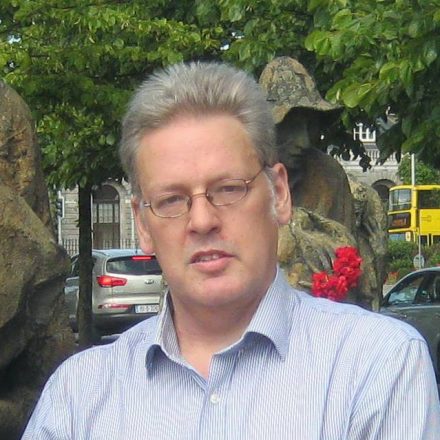 Dr Jason King is academic coordinator for the Irish Heritage Trust. He has previously taught at NUI Galway, the University of Limerick, the Université de Montréal, Concordia University, NUI Maynooth, and NUI Cork.
He specializes in Great Irish Famine digital content:
https://nationalfamineway.ie/
http://faminearchive.nuigalway.ie/