The Famine Way walkers were relieved to wake up to a dry, sunny morning on Day 2 of the 2017 National Famine Walk. The Day 2 route took the walkers along the Royal Canal from Mosstown to Abbeyshrule in County Longford. The group was  delighted to be joined by the Longford Ramblers and Hikers for the day.
Today was one of the shortest distances on the route measuring 19km from Mosstown to Abbeyshrule. As they set off, the walkers remembered the 1490 tenants who made the original journey 170 years ago. The story of five-year-old James Flood Jr. highlights the hardship of that journey which took them through the Irish midlands, over the Irish Sea to Liverpool, and across the north Atlantic to Montreal.
At around 1pm, the walkers visited the Ballybranigan ticket office, which has been restored. It was a fitting place to reflect on the Strokestown 1490 emigrants and multitude of others who passed this way while travelling on the Royal Canal to Dublin.
The walkers continued their journey towards Abbeyshrule, breaking in Kilcurry at around 3.30pm and finishing for the day at 4.15pm. You can track the progress of the walk in real time using the map on our homepage.
Tomorrow, the walkers leave Abbeyshrule at 9.30am. They'll be stopping off at Ballincarrigy, Coolnahay Lockhouse 26 before their expected arrival in Mullingar at 5pm.
Are you joining us along the way? We'd love to hear from you. Follow us on Twitter @famineway and use the #Famineway & #Missing1490 hashtags.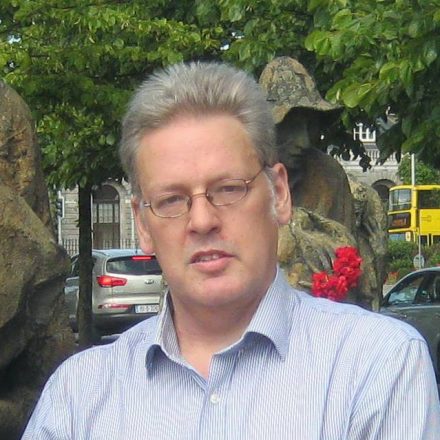 Dr Jason King is academic coordinator for the Irish Heritage Trust. He has previously taught at NUI Galway, the University of Limerick, the Université de Montréal, Concordia University, NUI Maynooth, and NUI Cork.
He specializes in Great Irish Famine digital content:
https://nationalfamineway.ie/
http://faminearchive.nuigalway.ie/